I don't believe that I have a shoe fetish.
I don't think any compulsion is quite so developed.
I haven't given myself over to that need so completely that I'd call it a "fetish".
But check out these boots that Neil Young is wearing in this old video.
You have to wade through a lot of the "music stuff" to get a good look at them, but it seems that about three minutes and twenty-seven seconds into the video that there is a good shot of them.
Did you see them?
They're just a pair of old work boots…old moc-toe work boots.
That's my style, though.
I covet Neil Young's boots.
Flannel….some facial hair…old truck….BAM!! The GROOVE!!
And if I was going to accessorize completely, why stop with just the clothes?
Maybe I should go ahead and get the old Martin D-45 with the extensive abalone trim, too?
Maybe learn to play the harmonica and wear one around my neck when I go to Walmart?
Nah…if I was cool I wouldn't go to Walmart.
I'd carve what I need out of an old piece of heart pine.
I remember looking in the old Sears catalog at the boot pages before the internet "opened things up".
Three pages of boots were the best you could do before the internet.
I was fixated on that particular style of boot when I was a kid.
So, even before I had a chance to see that Neil Young had good taste in footwear, too….I wanted those boots.
I wanted those boots.
Subconsciously, I must have thought that having those boots would transform me into an Idaho sheep herder or something….commune living hippy….cabin-building carpenter.
All I needed was a pair of 8 inch moc-toe work boots and I'd be on my way.
What does a kid know, though?!
Really…what does a kid know?!
You know what? A kid knows a lot. I need to go with my deepest instinct…go with what I know.
These boots would make me cool.
Period.
These boots would make me cool like Neil.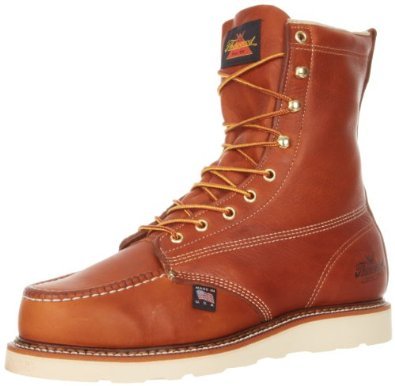 Who am I kidding?
It wouldn't matter what shoe I was wearing.
I'm cool….even if no one can see it.
I'm cool even without Neil Young's boots.
I'm stealth cool.
I'm too cool to let on how cool I really am.
I need to chill on all this "cool talk".
I'll blow my cover.
From what people have seen of me, it would mess them up to find out at this late date that I was cool.
You know what I've noticed, though?
What I've noticed is this: When people have to explain that they're "something"…usually, they're not.
So maybe I'm better off just keeping my mouth shut…and letting the boots do the talking for me?
Neil Young's boots.
That's what I'm talking about….